What about a mortgage?
You've decided to take the plunge.  It's time for you to "live" the American dream and buy a house for you and your family.
You meet with a real estate agent and the first question out of their mouth is this, "Have you met with a lender yet?"
You sit there and wonder, why?
I want to find the perfect house and then I'll worry about that.
But then your wheels begin to turn and you think back to all of those HGTV and Bravo TV shows you've consumed over the past year.
You realize you need to know how much house can I afford?
How much should I afford?
What do I "pre-qualify" for?
Do I get a 30 year, 15 year mortgage?
What about a fixed rate versus an adjustable rate?
Should I call my bank, a credit union, or a mortgage broker?
Before you let the crazy overtake you, step back, take a deep breath, and continue reading.
You are getting special access to a friend of the Lipstone Insurance Group in Melissa Schwartz of New Penn Financial.  She's going to give you the Top 5 Things You Need to Know When Getting a Mortgage.
The best mortgage broker in all the land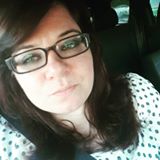 Melissa has been in the mortgage industry for over 10 years and is the branch manager for New Penn Financial.  Most recently she was with Eagle Home Mortgage and prior to that she worked for Wells Fargo Home Mortgage.  Melissa has seen the highs and the lows of the market and her expertise has made her one of the most sought after mortgage brokers in the Triangle.
I've personally used Melissa for my mortgage when my wife and I purchased last year and we had an amazing experience.
Now here's Melissa to go over the…
Top 5 Things You Need to Know When Getting a Mortgage
1. Get pre-qualified
"Power" is not a word you typically associate with obtaining financing for a home purchase, but it should be.  Your power source: pre-qualification.
What in the world is "pre-qualification"?
The pre-qualification process allows you – and the prospective seller – to know you are qualified to finance a certain amount of money, even though you haven't yet found the actual home you'd like to purchase.
Why is pre-qualification so powerful?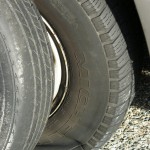 In a nutshell, pre-qualification lets home sellers know that you are a serious prospect – as opposed to tire kickers.  Your pre-qualification letter can be used as a bargaining chip.
For example, let's assume you find your dream home next week.  The seller has two buyers in front of them making an offer on the house.  One (you) is pre-qualified with a mortgage and ready to commit.  The other potential buyer is just starting the process.  Which buyer is the seller more likely to give priority?
Bonus: Another nice benefit of being pre-qualified is that we'll be much less likely to hit unforeseen snags later on down the road.
How do you get pre-qualified?
The pre-qualification process is quite simple.  You and I will briefly analyze your financial situation and determine how much home you can comfortably finance.   I'll also ask you to fill out a mortgage application.  Meanwhile, it would be a great idea for you to begin compiling supporting documentation such as:
Recent paycheck stubs
Last two years tax returns
Bank and brokerage statements
My team will pre-process your file just as if you've found the home you'd like to purchase.  However, for now, we'll off on official processing steps such as the appraisal, survey, and title work.
2. How much can you comfortably afford?
The pre-approval process, which entails full documentation and credit check, is the best way to determine the numbers that are right for you.  Early in your search, you can identify any potential hurdles and focus only on homes truly available to you.
3. How much cash will you need to close?
Knowing how much cash you'll need to close and, ideally, consolidating those funds into one account will help to prevent stress and ease the process later.
4. Where do you want to be and how long you'll want to be there?
You'll want to strike a balance between buying what you can afford and buying what will accommodate your needs for longer than just the first few years.  Assess your plans for growing your family and how your income might grow to match.  Planning ahead is especially important in today's market, when trading up tomorrow may mean both a more expensive home and a higher mortgage rate.
5. How does the process work?
This is a time when the Internet doesn't have all the answers.  The process varies for many reasons, including area and custom. Generally, purchases include:
Offer, Acceptance, Inspections, Contract, Loan Application, Appraisal, Title, Loan Approval, Closing/Funding and Moving In. Many little steps can fall in between, and the process won't always occur in a given order.  It pays to speak with local experts early.
Do you feel better now?
I know I did when my wife and I sat down with Melissa last year when we were getting ready to buy our new home.  She made things very easy and simple throughout the entire process and the best part is if we decide we want to refinance our home in the future she already knows about us.
I still remember when we first sat down with Melissa what she said to Hannah and I…
This is a very exciting time for you, and there may be times when you get a little stressed out, but that's what I'm here for.  I'm here to help shoulder the extra stress so that you can make the best possible decision for you guys.
That reassurance is what we needed to make it through things.  This is the same thing we believe at the Lipstone Insurance Group when we discuss with you about your home insurance needs.  We are here to make sure you are getting the coverage you need, the experience you deserve, and all at a fair price.
How do I contact Melissa?
Well I'm glad you asked that question.  Here's all of her contact information:
Email: mschwartz@newpennfinancial.com
Facebook: https://www.facebook.com/mortgagesbymelissa/
Phone: 919-795-5849
Website: www.RaleighHomeMortgages.com
Don't forget about us!
Once you've talked to Melissa and her team about your mortgage, you've found the perfect home, you'll want to make sure you give us a call at 919-463-5300 or email me at josh@lipstoneinsurance.com to talk about your home insurance.
©2016 New Penn Financial, LLC is an Equal Housing Opportunity Lender. NMLS#3013 (www.nmlsconsumeraccess.org).  This communication does not constitute a commitment to lend or the guarantee of a specified interest rate.  All loan programs and availability of cash proceeds are subject to underwriting and property approval.  6131 Falls Of Neuse Road Suite 202, Raleigh, NC 27609.  Melissa Schwartz NMLS# 77046.