Our agency helps you close more loans, faster.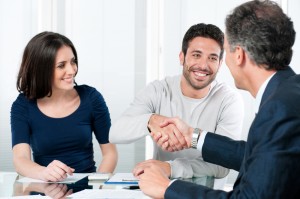 In the last decade, the lending industry has seen it's share of ups, downs, and changes in regulation. As a mortgage broker or lender, you have plenty of things to worry about so you can close your loans and get paid.
Leave the insurance up to us. Just as consumers have choice when it comes to mortgage products and brokers, they also have choice when it comes to insurance agents.
We're not just any insurance agency though.
Being and independent agent means that we don't work for just one insurance company. We represent multiple companies, so we can help your borrowers find the best deal possible on insurance, keeping their escrow amount as low as possible, which makes your job that much easier.
If you'd like to join our Private Business Network, please complete the form below to register. Once you do, you will have access to our website in ways that allow you to network and communicate with not only us, but our clients, and other local professionals like lenders, accountants, financial advisors and more.
Private Business Network Registration
[ultimatemember form_id=598]