Before I even thought about jewelry insurance…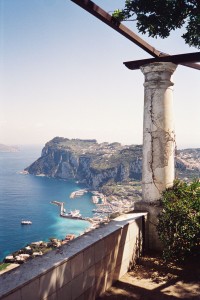 It has been 3,697 days since I got down on one knee on the Island of Capri and asked the love of my life the one question that she had waited her whole life to hear, "Hannah, will you marry me?"
I can tell you that leading up to that moment I was filled with so many different emotions that I didn't know if I was going to throw up or cry for joy.
So let me set the stage for you as to what happened leading up to the moment I asked her, but to do that I have to take you back to January 2005.
Hannah and I attended Lee University and in order to graduate all Lee University students were required to participate in a cross cultural experience.  Since we were both in the Department of Business obtaining our Bachelor of Science in Business Administration, and Hannah being the better half was also obtaining her Bachelor of Science in Accounting, we decided we should go on a trip that was associated with the Department of Business.
While reviewing the different trip options from Europe to Asia to South America, we decided to go on the Italy trip for an 11 day experience.  We both love Italian food, I'm part Italian, and who wouldn't want to go to the place that gave us spaghetti and meatballs.  We signed up as soon as the Spring Semester began in 2005 and we couldn't wait to go.
We knew that this type of trip could be a once in a lifetime opportunity, but little did Hannah know it would be a life changing trip.
During the Summer of 2005 I worked long and hard to save up as much money as possible.  Right before we packed up our cars to make the 432 mile trip from Cary, North Carolina to Cleveland, Tennessee I decided to make the largest purchase I had ever made in my life up to that point.
I made my way to downtown Cary to Johnson's Jewelers of Cary to pick out the perfect past, present, and future ring that my lovely bride deserved.
By this point I had done my research about the 4 C's:
After looking at what seemed like hundreds of rings, which in reality was less than 10, I finally found the one ring.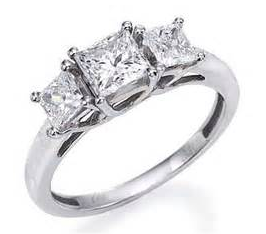 It was perfect.
I knew she would love it.
It was exactly what she wanted.
After making the drive to Cleveland to begin the Fall semester I had to endure four long months of knowing that the ring was sitting in a safety deposit box and not on the finger of the one I loved.
How should I even ask her?
What I really wish I had back in 2005 was this article about What women want you to know before Popping the Big Question from our friend Erin Nutting, owner of Integrity Insurance and Arizona Wedding Insurance.
However, I do consider myself to be a fairly romantic guy.  While Hannah and I dated I came up with extremely adorable gifts throughout our relationship, if I do say so myself.
Our first Valentine's Day together I wanted to go big for a college student.  I went to her parents house with five bags of Hershey kisses, a large stuffed teddy bear, flowers, and an emerald ring.
I took all of the Hershey kisses and made a trail from the back door, down the hallway, up the stairs, down the hallway upstairs, through the bonus room, and finally into Hannah's bedroom.  I ended the trail at her bed which is where I placed the large stuffed teddy bear, flowers, and the emerald ring.
Hannah arrived home after school with a note telling her the Hershey kisses to find the gold at the end.  As she slowly made her way throughout the home she realized that she was going to have share all of this chocolate with someone.
She made her way towards her bedroom to see resting on her bed, the dozen red roses, the large stuffed teddy bear, and a small ring box that the teddy bear was holding.  Inside the ring box was the emerald ring that she still has 13 years later.
Needless to say that was one of Hannah's favorite Valentine's Day presents.
Over the next few years more romantic gestures of this kind became the norm, so I knew when I decided to ask her to marry me it had to epic.
It had to be Legen-wait for it-dary!  Legendary!
I knew I wanted to make the proposal something that she would be proud of telling her friends and family for years to come.
I knew that she deserved something as grand as possible.
I decided that since we were going to Italy at the end of the year that would be the perfect place to ask her.
I mean what girl doesn't want to tell all their family and friends that they were proposed to in another country.
When should I ask her?
Our flight to Italy was the longest flight I've been on in my life.  A 9 hour flight from Atlanta, Georgia to Rome, Italy.
Outside of getting motion sick at the drop off of a hat I thoroughly enjoy flying.  However, this was unlike any flight I had ever taken before.  I had to make sure that when we went through security that Hannah did not see the ring box and I still had not nailed down the details of how I was going to ask her.
Once we arrived in Rome, we boarded a bus to take us 3 hours to Vico Equenzia, and I headed to my room for some much needed sleep.
After talking with the two guys that I was rooming with on the trip I explained to them what I was going to do and what I needed them to do.
I told them that I was going to ask Hannah to marry me while we were in Italy.  I told them that I didn't know where or when, but I needed them to record it and take pictures of it.
They both were in.
As the three of us sat in our hotel room the first night we agreed that we would stay near each other throughout the trip so one of them could capture the moment.
I sat back on my bed thinking when, where, and how.  I was looking over the itinerary and then it hit me…
I knew when and where I was going to ask Hannah to marry me.
I was going to ask Hannah to marry me on December 31, 2005 when we visited the Island of Capri.
Am I really about to do this?
Finally the morning of the 31st came.  I woke at 7:00am, got ready, and headed downstairs for breakfast.
I was so nervous about what I was going to ask Hannah later that day that I could barely eat.  I forced myself to eat something so that Hannah didn't think anything was out of the norm for that day.
We boarded our mini-bus promptly at 8:30am and headed the 8km to Sorrento to take a boat ride over to the Island of Capri.
Once we arrived at the port we took the 25 minute boat ride to the island.
As we approached it I was amazed at the beauty of the island.  I couldn't believe that this would be the place that I would say those five words that would forever change our two lives.
We made our way up windy roads past the shops that rival those found on Rodeo Drive in Beverly Hills.  We walked through the shops and various businesses and then made our way to lunch.
After lunch we made our way to Villa San Michele.  I thought to myself is this the place that I should propose to Hannah and even though it was one of the most break taking places I've ever seen something inside told me not yet.
After leaving Villa San Michele I decided that Hannah and I should spend some time alone wandering the streets.
And that's when it happened.
That's when I found the perfect place to propose.
Will you marry me?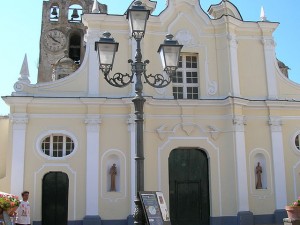 One thing that you need to know about Hannah is that her favorite color is yellow.  When I found the perfect place to propose I found the Chiesa di Santa Sofia (Santa Sofia Church) in the Piazza of Anacapri.
Standing right in front of me was a big, beautiful yellow church.  I knew that this was it, this is where I would ask the love of my life the biggest question I would ever ask.
To make this as personal as possible I want to share with you the excerpt from the journal I used during our 11 day trip:
After we left the house we walked around by ourselves and ended up in front of this beautiful yellow church with a 25 foot Christmas tree in the front. By God's doing Mike Baker walked by as we were admiring the church and I decided it was the right moment.  I handed Mike my video camera and asked him to video tape us.  As we walked over in front of the tree, I reached in my pocket and pulled out a small box.  I got down on one knee and looked up to the woman I love and said, "I've spent the last 3 and a half years with you and I would love nothing more than to spend the rest of my life with you.  Hannah, will you marry me?"  She said yes and I put the ring on her finger and kissed her.  It's something I'll never forget, specially since I have it on video.

She said yes!!!
I couldn't believe it, the women of my dreams said that she would marry me.  We called our family and friends back home and told them the great news.
I knew that this was the beginning of something beautiful and later this year, July 22, 2016 to be exact, we will celebrate 10 years of wedded bliss.
Dad says we need to talk…and about jewelry insurance
Once I got home my dad sat me down and said that we need to talk.  We talked for hours about the responsibilities of being a husband, what it meant to be the head of a household, and how I needed to be the man God intended for me to be for Hannah.
At the end of our conversation just before I stood up he said there was one more thing he wanted to talk to me about.  He wanted to talk about insuring the ring because he knew how large of an investment I made.  (Of course he would, he's an insurance agent.)
He told me that now that Hannah had possession she had to be the one to insure it.  I told him I didn't understand since I'm the one that bought it and soon we'd be married.  He explained that before I gave it to her I was the owner of the ring, but now that I gave the ring to her she now needs to insure it.
He told me that there are many different ways to cover a ring under jewelry insurance.
The first is to buy a policy called an Inland Marine policy.  This type of policy allows people to insure all kinds of things such as jewelry, artwork, golf clubs, firearms, and more.  He said that in this situation the best thing to do was for Hannah to get her own Inland Marine policy.
The second is to have her schedule it on either a home or renters policy.  Since at the time Hannah didn't own a home or need renters insurance because she lived in a dorm room at the time this was not was an option.  If she did own a home or had renters insurance, then this would have been the best option.
We recommend adding any jewelry, artwork, golf clubs, firearms, and more to your existing home insurance or renters insurance.  The cost is very minimal and well worth it.
After I finished up this conversation with my dad I asked him what I needed to do.  He told me that in the morning he would sit down with Hannah and I to write a policy for us.
I love a happy ending
I have been very fortunate that up to this point I have not needed to use the coverage that I have on Hannah's engagement ring, or her wedding band.  Unfortunately I can't say the same for one of my clients.  The good news is that this story does have a happy ending.
It was just before Christmas 2014 when I received a call from a long time client.  As I answered the phone I could already hear the sniffling and when she spoke I could hear the anguish in her voice.
She told me that she had spent the past weekend, searching all throughout her house, her trash, and her cars to find her engagement ring and wedding band.  She said that after hours and hours she couldn't find them and didn't know what to do.
I told her to let me take a look at her home insurance policy to see if I had good news.  And lo and behold I did.  She had scheduled on her policy her engagement ring, her wedding band, and several other pieces.  She let out a huge sigh of relief.
She received a check from her insurance company shortly after filing the claim and that allowed her to go out and purchase new rings.
She emailed me after the whole ordeal and thanked me for advising her to add her jewelry to her home insurance policy.  I was extremely grateful that I was able to help her turn a heart wrenching situation into one with a happy ending.
Call your agent today
With today being Valentine's Day you may be part of the $19.7 billion dollars that was spent on giving jewelry to your loved one.  You need to make sure that you can end up with a happy story like my client.  You need to get an appraisal from the jeweler, send it to your independent insurance agent, and ask them to add it to your policy or purchase an inland marine policy.
If you are curious about the cost it is generally between 90 cents to $1.10 for every $100 you insure.  So if you bought a $10,000 ring, then it will generally cost between $90-110 a year to insure it.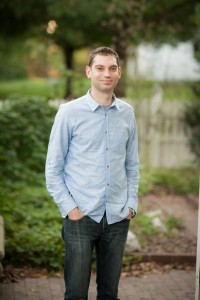 If you have any questions please feel free to call me at 919-463-5300 or email me at josh@lipstoneinsurance.com.
Happy Valentine's Day!!!